THE RIGHT CHOICE

FOR YOUR HOME INSPECTION


Whether this is your first time buying a home or you have prior experience, our expertise will give you an edge in the home buying process.
As licensed inspectors, Target Home Inspections LLC is committed to continuous education and training. Our professional goal is to serve our customers with the highest standards and codes of ethics in the industry, and to provide them with thorough and reliable information that will assure the best decision is made by the consumer.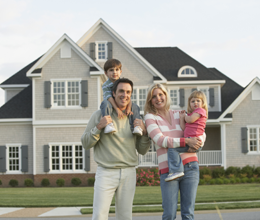 Using the latest technology and computerized onsite reporting, complete with photos, a Target inspector is highly qualified to educate consumers on potential financially devastating issues found on the inspection.
We also know how sensitive time is in real estate transactions, so that's why a complete Target Home Inspection report is issued within 24 hours of the scheduled inspection.
Full-Service Inspections Include:
Electrical Panels & Breakers

Grounding and Bonding

GFCIs

Fireplace Damper Door

Insulation and Ventilation

Garage Doors & openers

Roof,  Flashings, and Trim

Gutters and Downspouts

Skylight, Chimney

Inspectors Code of Ethics

Plumbing

Water intrusion

heating Inspection

Drainage Sump Pumps

Electrical Service Line

Meter Boxes

Basement, Foundation

Crawlspace Examination

Grading and Drainage

HVAC Inspection

Exterior Inspection

Deck Inspection

Commercial Inspection

Roofing Inspection

Radon Measurement

And much more !